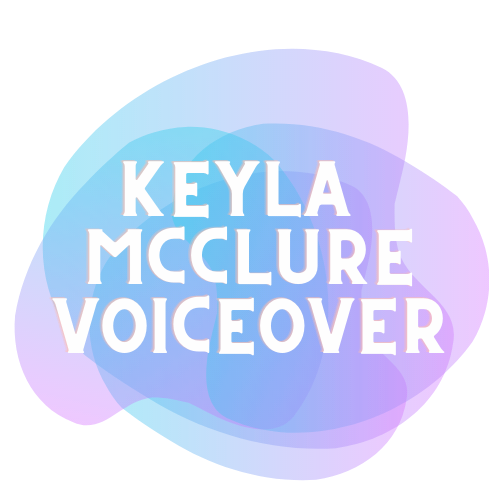 ABOUT
With more than fifteen years of experience as an actor and five years of experience in voiceover Keyla McClure brings a fresh, articulate and youthful sound that delights listeners. As a business owner she is driven to bring a seamless customer experience and deliver top quality voiceover to her clients. From quirky to corporate, Keyla's voice is versatile and engaging. As a narrator, she draws on her theatre background to bring authenticity to every character and works collaboratively with her authors/producers to bring their stories to life in audiobook form.
A self-proclaimed "administrative jedi" Keyla rocks at staying organized, responsive and meeting or beating her deadlines. Her clients trust her to not only get the job done but also collaborate in bringing the newest trends in voiceover to every project. She is never one to turn down a challenge and is continually learning more to expand her skillset and industry knowledge. 
Based in Charleston, South Carolina, Keyla's home studio brings top notch, broadcast quality sound to clients worldwide. She is available for directed sessions via SourceConnect, Zoom or even in her local studio. When she's not in the studio, Keyla enjoys spending time with her two cats, crafting & exploring her wonderful city by way of food. 
Book Keyla McClure today for a delightful customer experience and a fresh voice to tell your unique story.
Use  the form below or email me at hello@keylamcclure.com
Thank you for reaching out! I will reply as quickly as possible. With gratitude,Keyla McClure
Helen Wells Agency
10585 Meridian St., Suite 110
Indianapolis, IN 46290
(317) 843-5363
info@helenwellsagency.com
Premier Talent
10752 Deerwood Park Blvd
South Waterview II, Ste 100
Jacksonville, FL 32256
(904) 373-8070
Maria@premier-talent.org